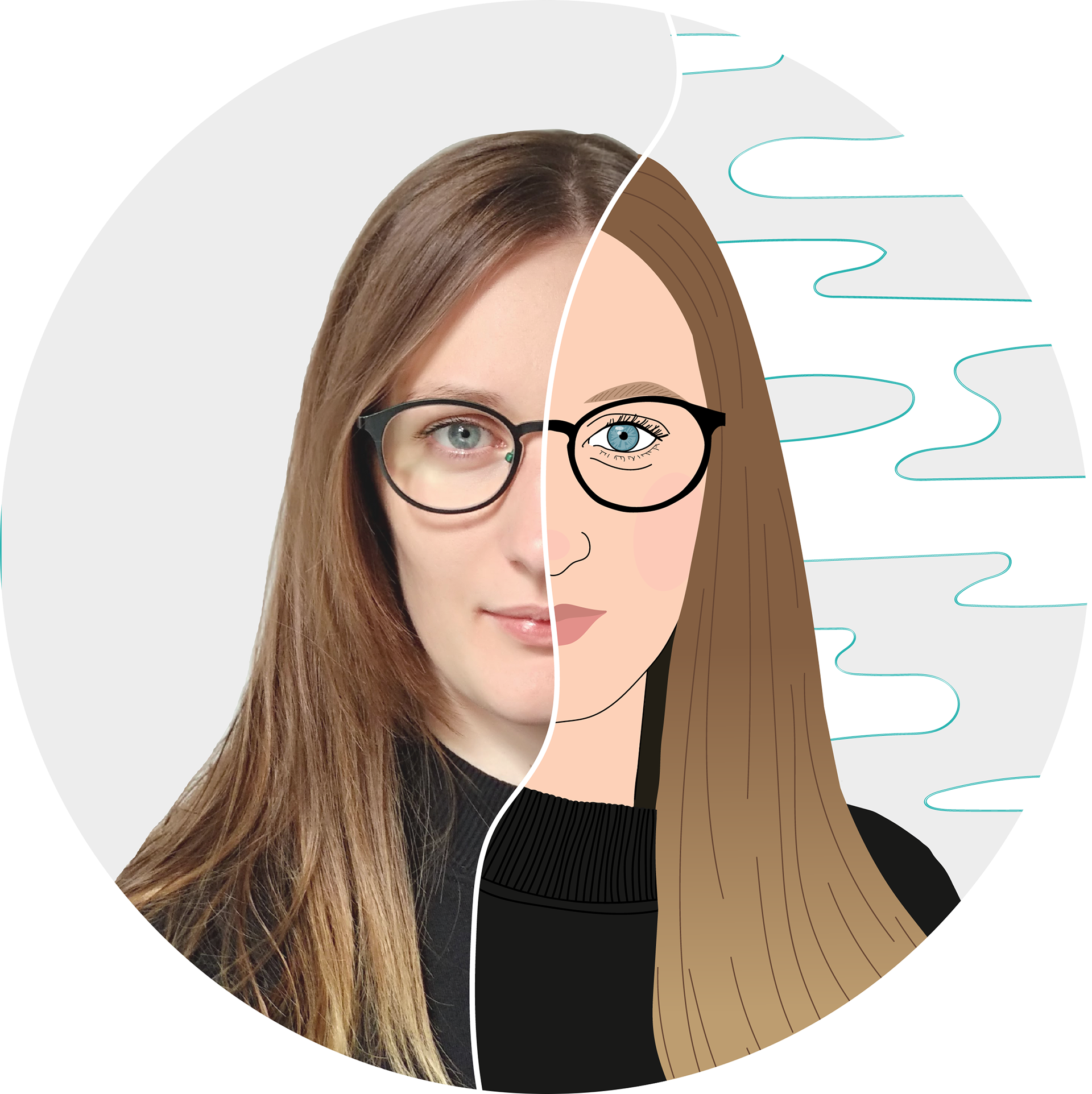 My name is

Caroline Abl

, I'm from Austria, 29 years old and I grew up bilingual,
since my mom comes from Sweden. I moved to Sweden in January 2020 and 


I'm looking for a job as graphic/visual/UX designer right now

.
After all the years of developing (studying and working),  I can describe myself as a graphic designer, not
only
with knowledge of graphic design but also with acquirements of:
•  branding,
•  illustration,
•  editorial design
and
 
•  basic web design
.
Currently, I'm also attending online courses on
UX/UI design
.
I like to take care of my responsibilities with a high degree of independence.  As a communicative, open-minded 
person I like being part of a team

,

since a creative exchange often creates new perspectives.
When I'm not drawing in my sketchbook or immerse myself in design blogs, I like spending my free time with my friends, go to concerts, or go dancing. I love coffee and cakes, therefore, I'm a huge fan of the Swedish fika.