This is an UX/UI case study on ETH Honig website.
Project Info

:
Individual Design Exercise
Tools:
Adobe XD, Illustrator
I did the branding for ETH Honig - Bienen Ernst in 2019 and because I need to practice and improve my UX/UI design skills, I used the time during corona to design a website for him.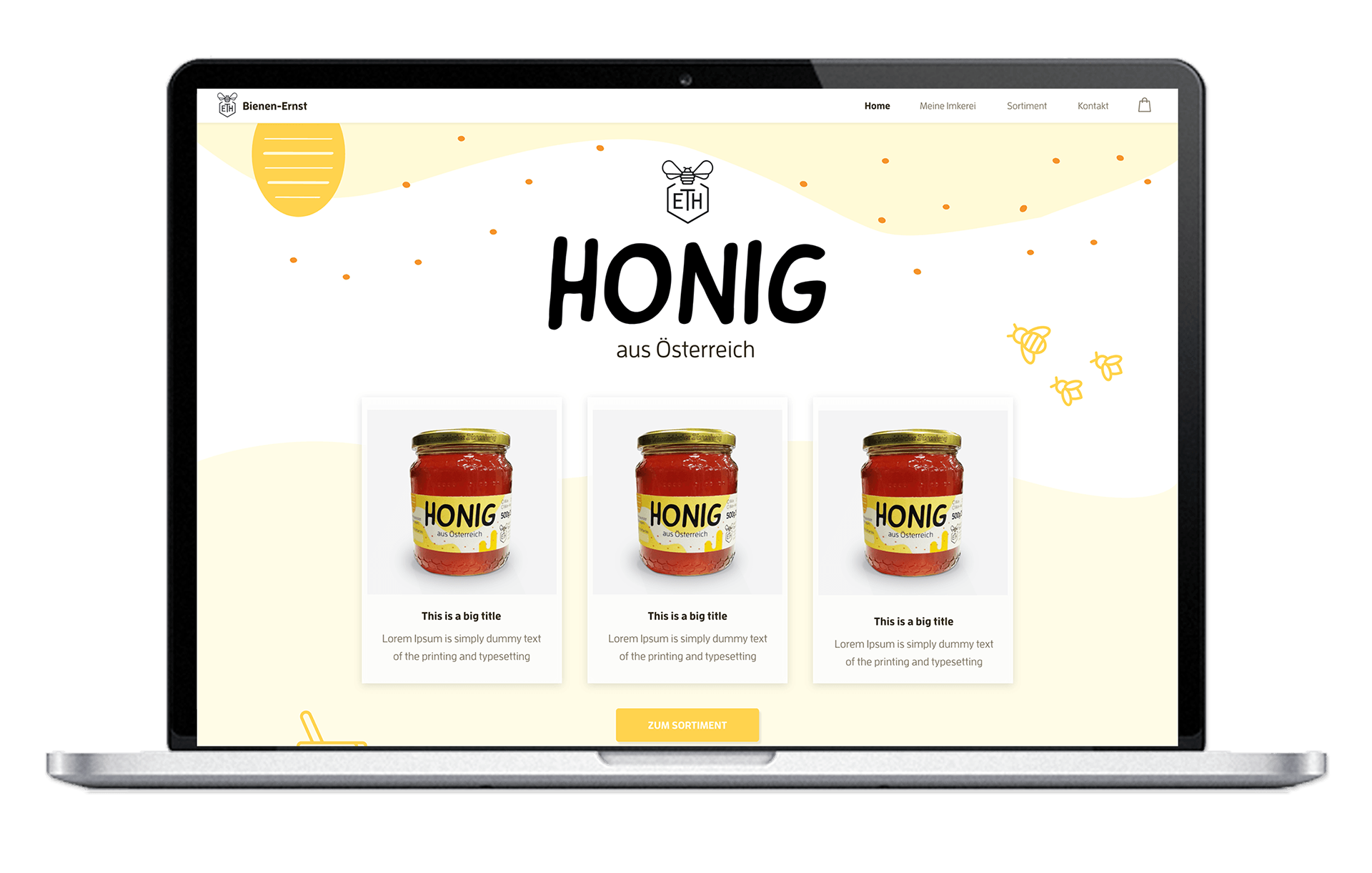 Collect Data, User Research
The

first step (1)

was, to get a

briefing

from the client, what he had in mind/expected and what goals should be reached with the website. 
- Show his products (honey)
- Sell his products (honey)
- Self-presentation (who is he, what does he do,
   which skills/knowledge does he have)
GOALS:


Building up image/knowledge and better information about his products and selling his products.
Comparative analyse
Next (2)

I looked

at

comparative websites

, how they were structured and how the webshop und shopping-process was designed.
GOALS:


Designing an appealing, user friendly website with an easy ordering form. 
​​​​​​​
Research: Articles & Talking
The

third step (3)

 is going to be more

information

about users. I want to do some

research on webshop experiences

and I

want to talk to some people

, who do a lot of online shopping, about their experience with webshops and what they think is important and why.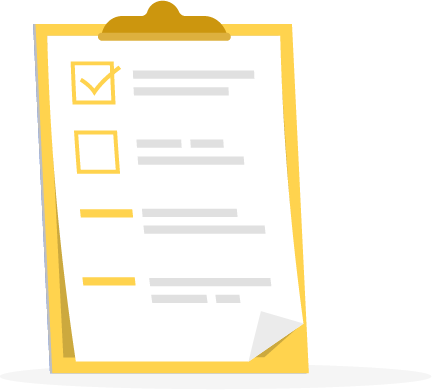 Because I'm stuck at the user research phase till now, I decided to make another research for myself:
 I want to so see the difference between a

website

I would design based on the current informations I got and how it will look like after I also did the user research.
So this is the design I came up with:

​​​​​​​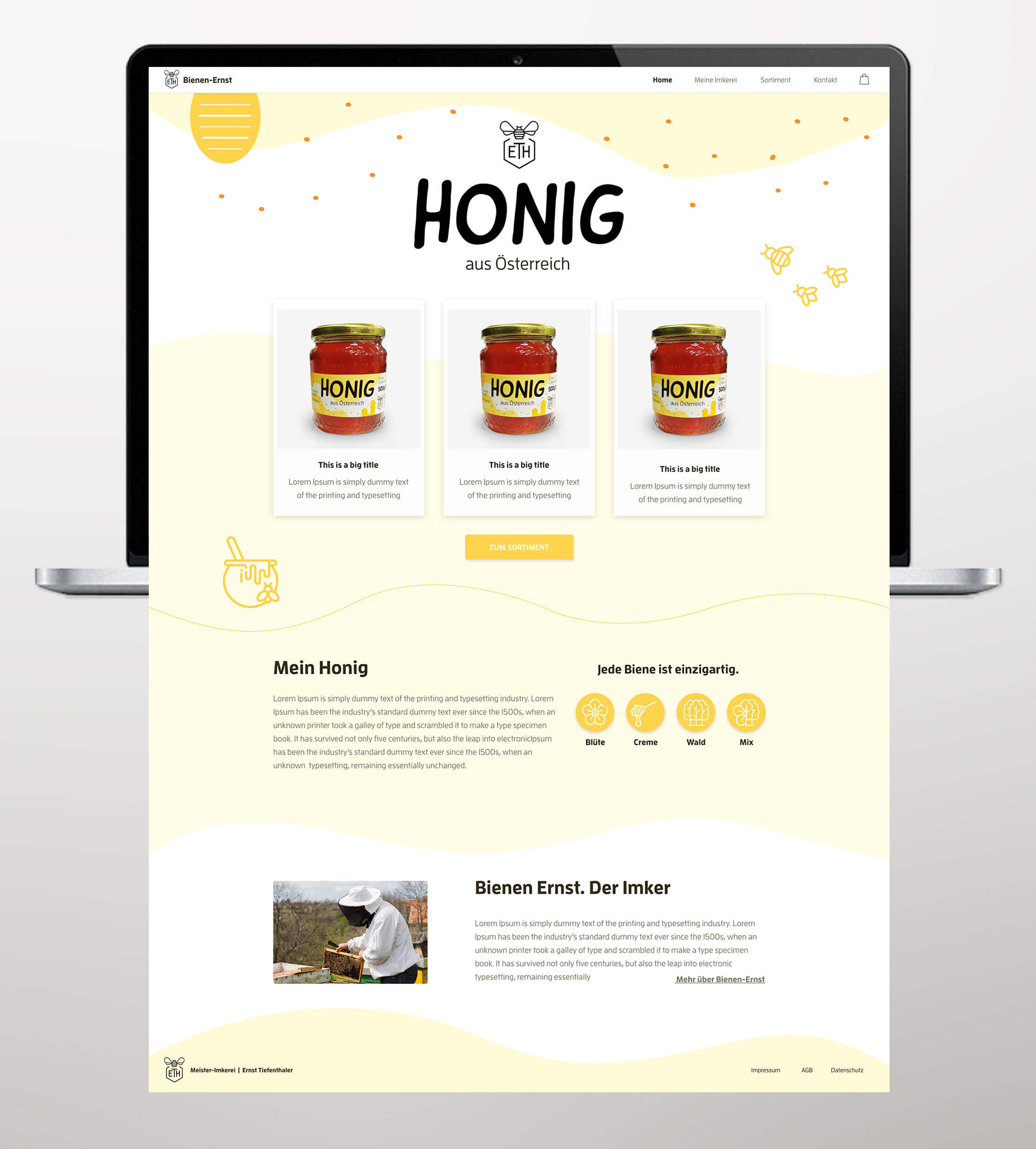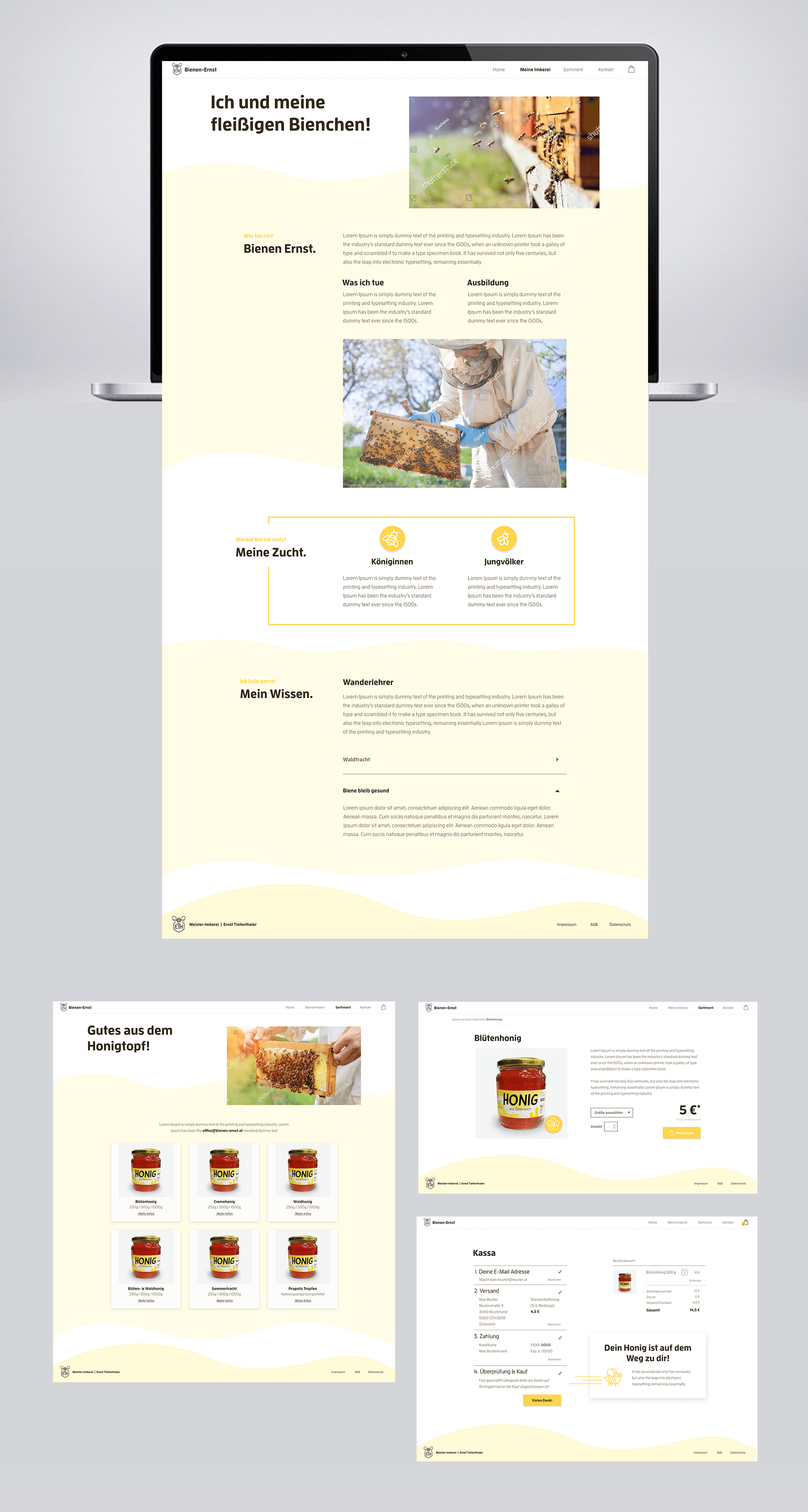 - Complete user research and evaluate
- Define problem statement and vision statement
- Understand the user: persona and user journey
- Ideate: user journey with solution
- Prototype: Sketches, wireframes, mock-ups, clickable-prototype
- User testing and considerations to revise the site (desktop & mobile)
- Implementation (Develop, Wordpress)